How Safe Are Our Natural Hair Products? with Dr. Yvonne Abimbola,

BSc, MBBS, MRCGP, PGDip Derm (Dist.)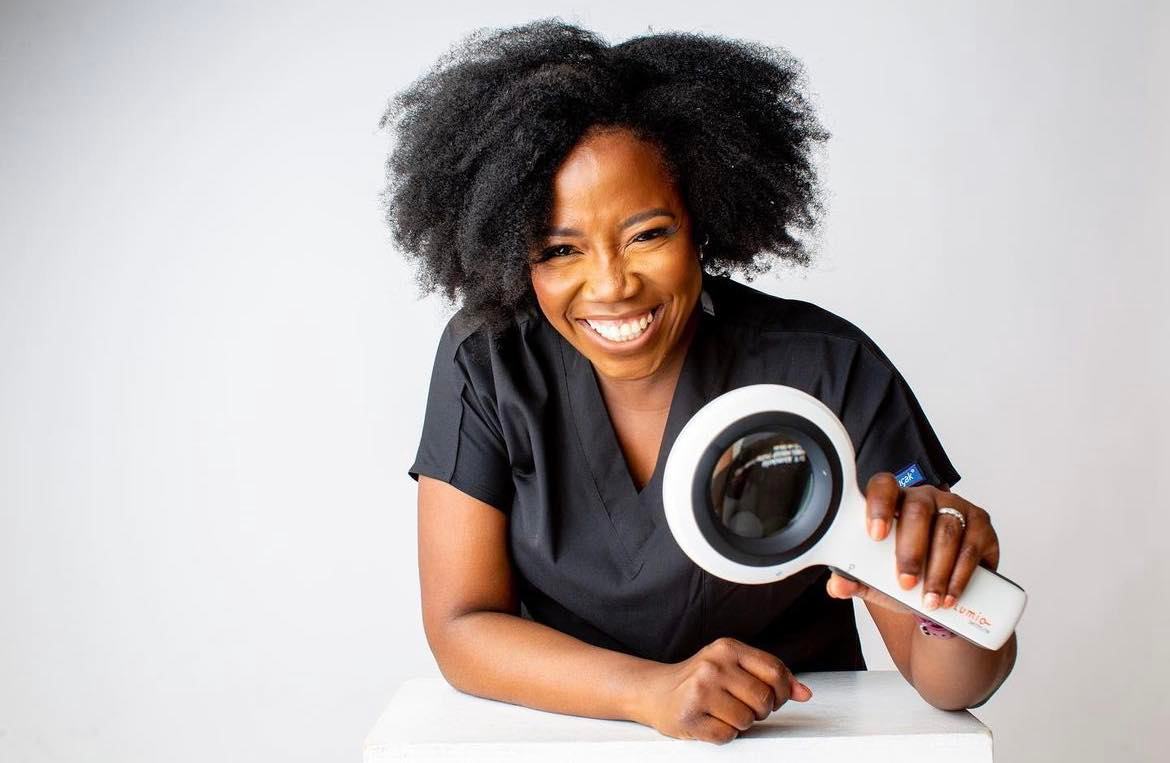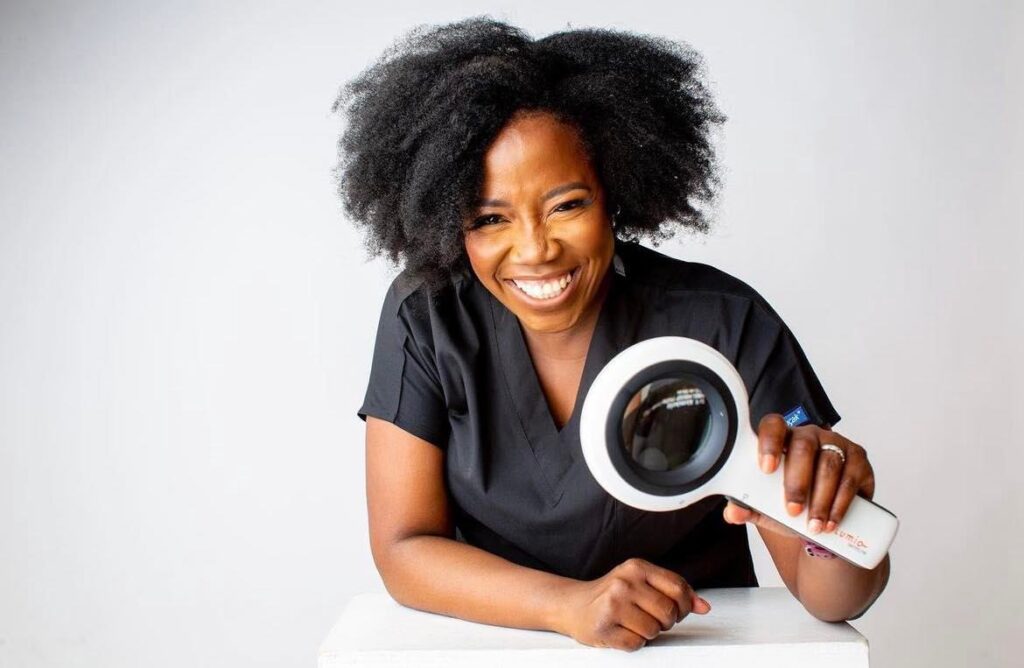 These days it seems that most hair products are being marketed with the word "NATURAL" slapped on the label but are these products really safe? 
Well, if you stick around long enough you will find out. 
Nowadays, it appears that everyone's opting for products created without synthetic chemicals and ingredients.
Social media influencers wouldn't let us breathe, you can't scroll down your feeds without having certain organic or natural products shoved down your throat by an influencer. Brick and Mortar and online stores continue to fill their shelves with random products marketing themselves as organic products alongside pictures of beautiful plants but are these products really safe? 
Morale Ocain on Wednesday interviewed Dr. Yvonne Abimbola, BSc, MBBS, MRCGP, PGDip Derm (Dist.), to talk about how safe our natural products are.
These days it seems that most products are being marketed with the word "NATURAL" slapped on the label, says Dr. Yvonne Abimbola.
She continued, "It's been very obvious to big companies and massive industries that there's a consumer market for natural products and as a result the word "NATURAL" has been slapped on every label even though it may not be if you look at the ingredient closely."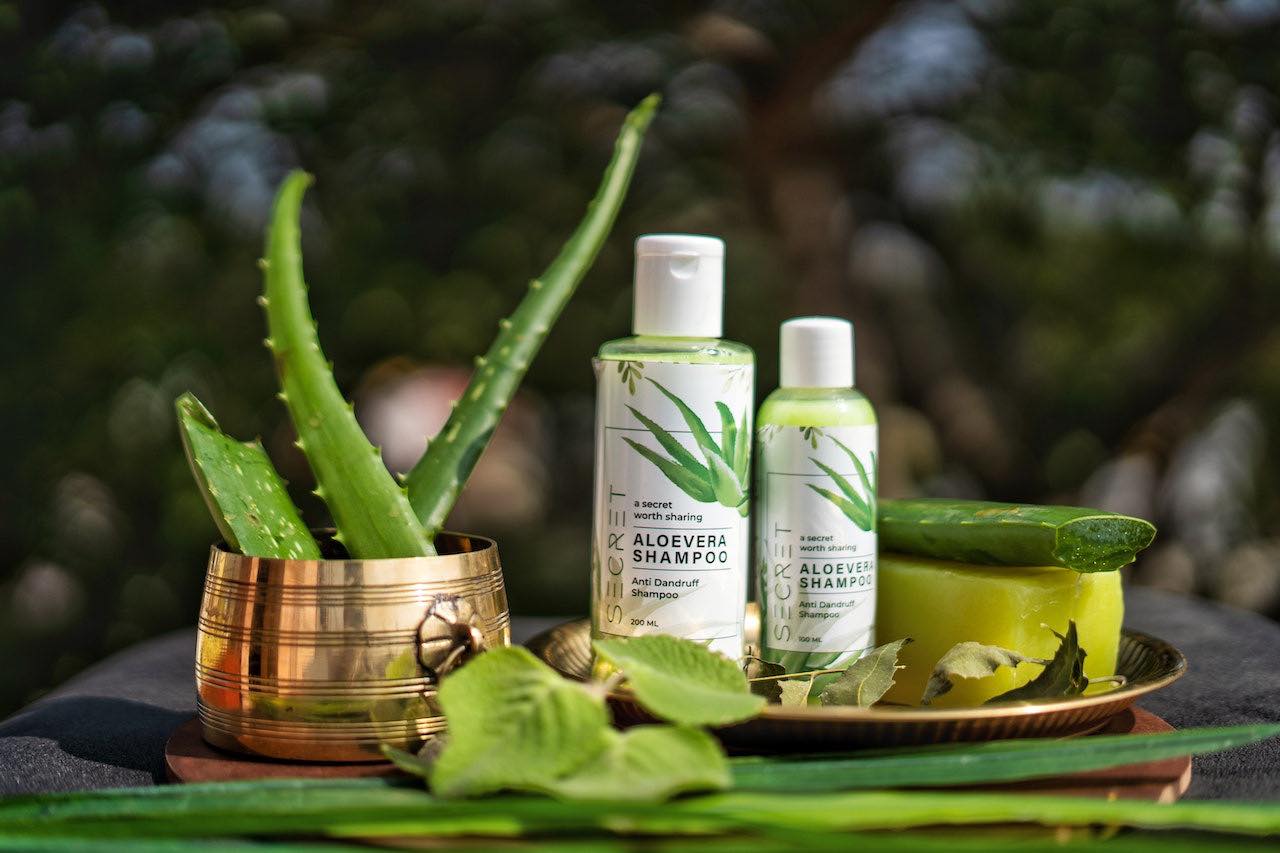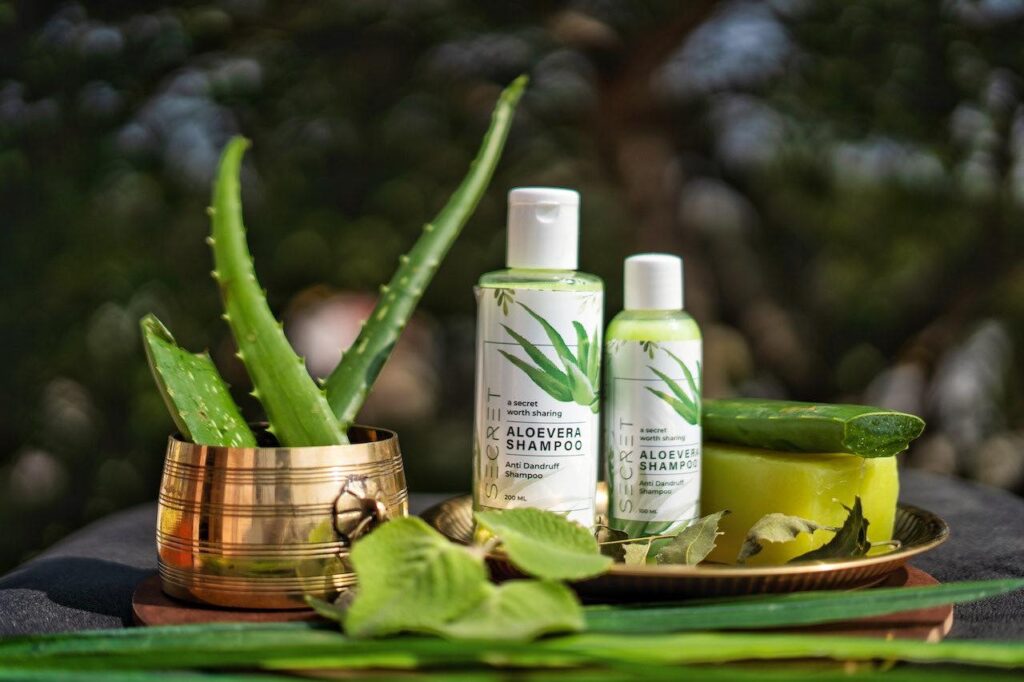 "Common ingredients which will be very clear on the packaging will be things like coconut oil, shea butter, Aloe vera, olive oil which are all good but with some instances when they may not be useful to some people," she says. "What I'm trying to say is that not everything is for everybody." 
She continued,  "For example coconut oil can be very helpful in a lot of  patience, particularly in some conditions like seborrheic dermatitis which often people refer to as dandruff. Coconut oil in combination with other things can be used effectively as treatment but for some people they may have an allergy to coconut oil; it might irritate their scalp and make the condition worse. So, we have to balance the fact that people sitting in front of us might not tolerate certain ingredients contained within things we call natural. It's important to examine people and tailor treatment by using products that their system accepts."
So just because it's labeled "Natural" doesn't mean it's safe, you might be damaging your health unknowingly.
Natural Hair Products Are Not 100% Natural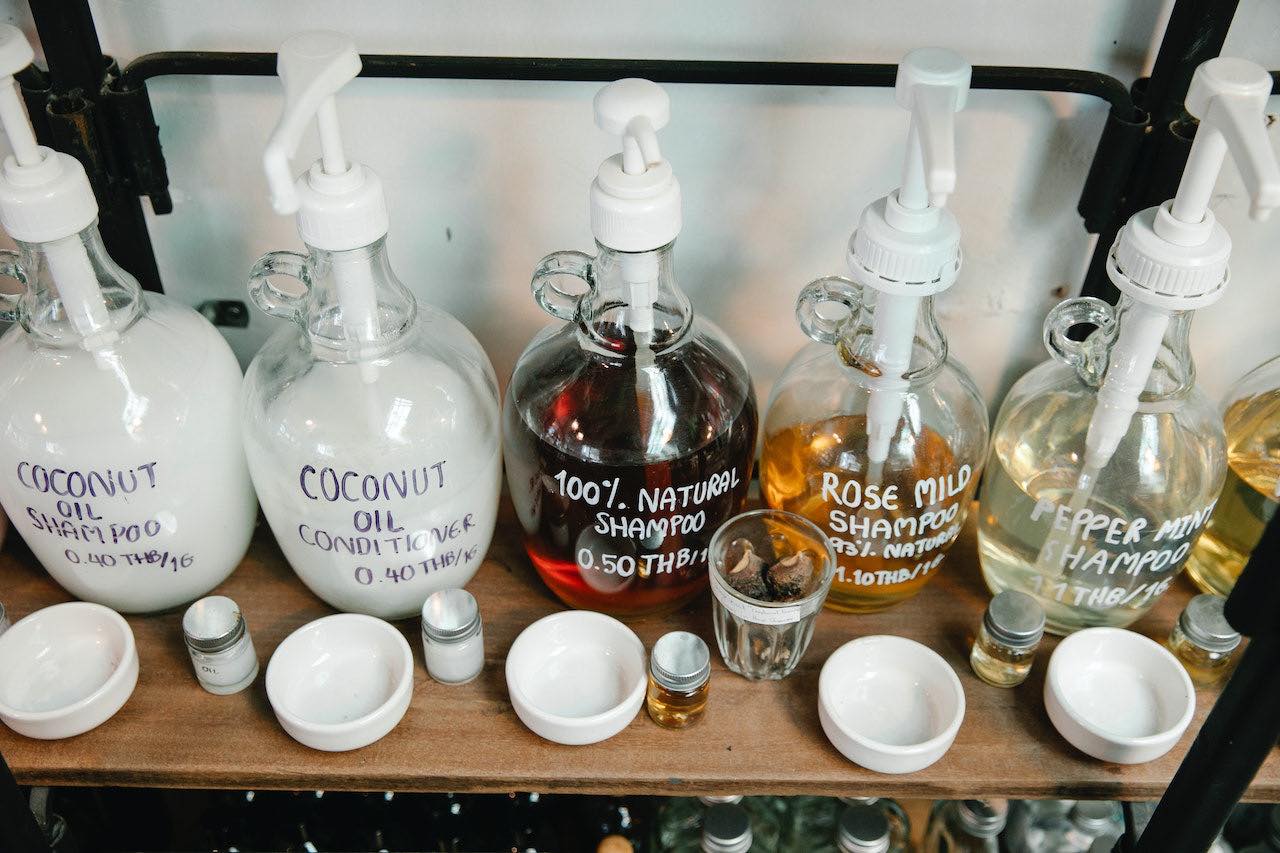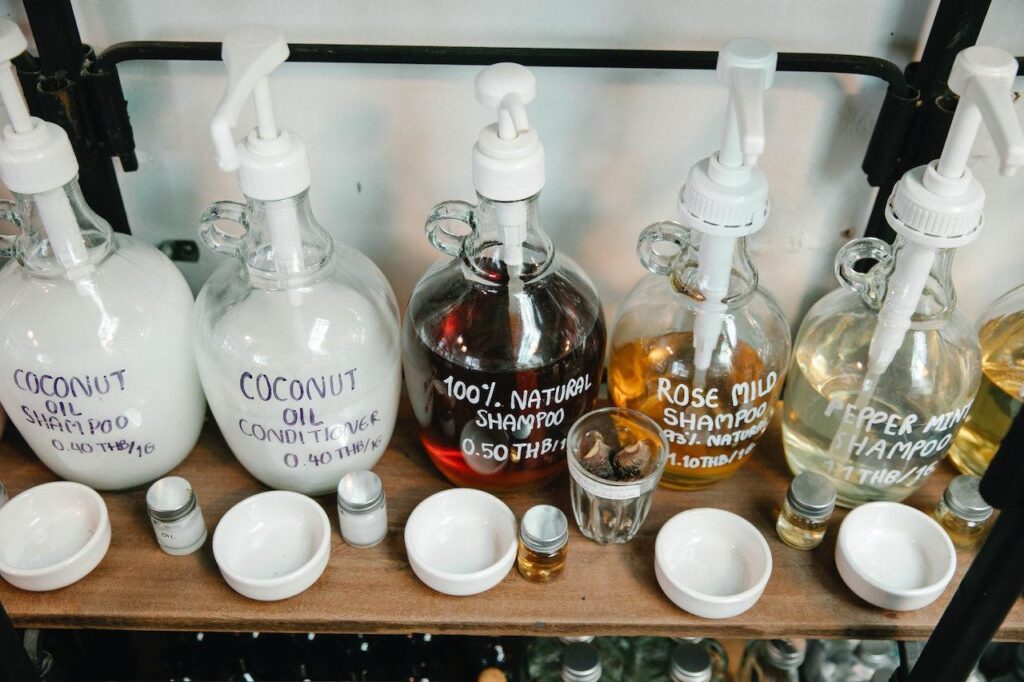 Organic products are not really 100% natural. They include Preservatives, alcohol, petroleum jelly, sulfates, parabens, synthetic colors, or any other chemicals which may not be clearly stated on the packaging.  
"Within some natural products, there are some synthetics agents like alcohol and petroleum jelly which have some benefits but come with some disadvantages." said Dr. Yvonne. For example, alcohol is used in natural cosmetics in the preservative system to preserve cosmetics from creams, lotions, serums, shampoos and hair conditioners. But according to science, it can strip off the natural oils from your hair and scalp which would eventually make them dry and prone to breakage. Alcohol and petroleum jelly can also cause irritation on the scalp. 
For instance, isopropyl alcohol is drying and harsh to our natural hair. This type of alcohol is usually found in hair sprays and gel and it dries faster on your own hair. Constant use of this ingredient can leave your hair very dry, frizzy, and dull.
Some of these synthetics agents have some benefits, says Dr. Yvonne Abimbola.  For example not all alcohols are bad for the hair, fatty alcohols, such as Cetearyl Alcohol, actually have properties that are very beneficial to hair and scalp! Cetearyl Alcohol is hydrating, moisturizing and smoothing. It helps to soften the hair and provide slip to help detangle hair better. 
Sulfates Aren't Necessarily Bad for Your Hair, says Dr. Yvonne Abimbola. Or not as black as it's painted.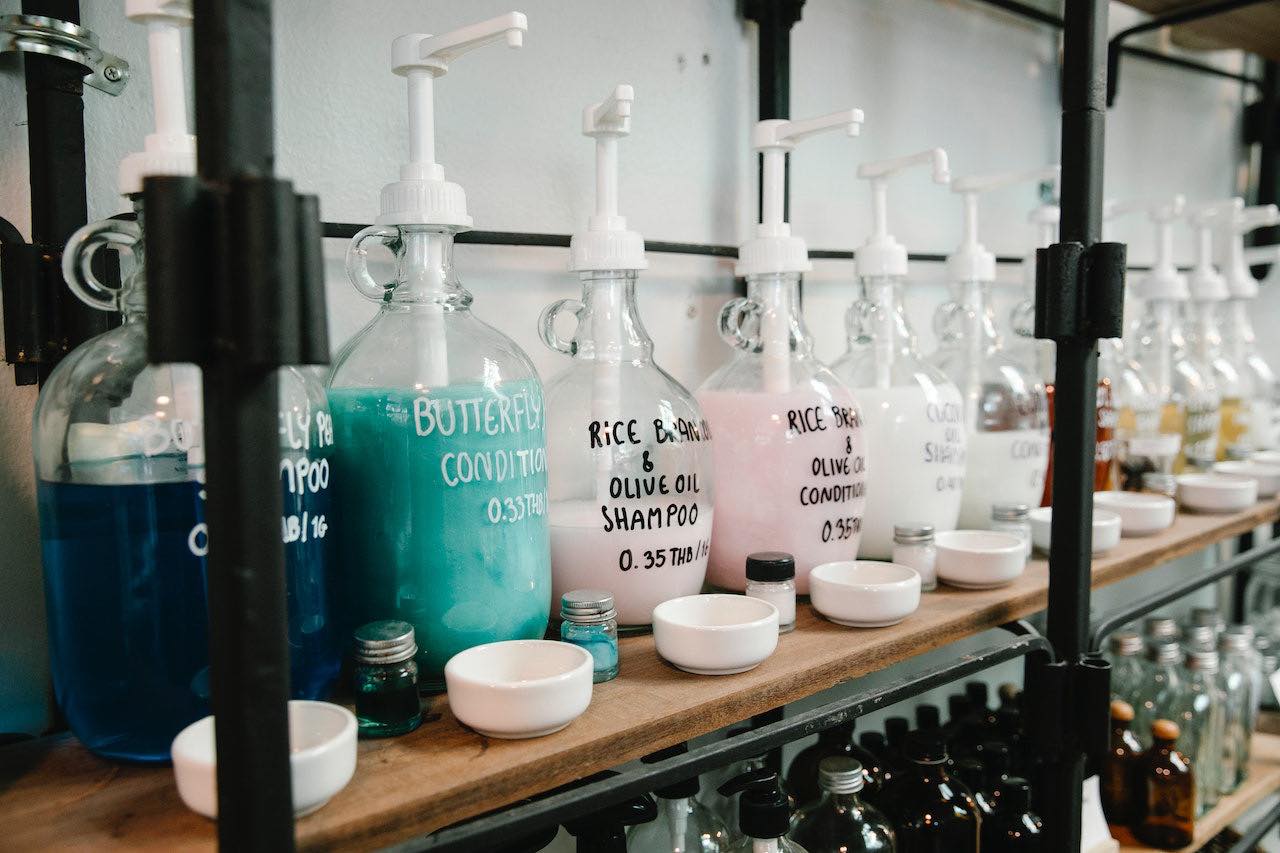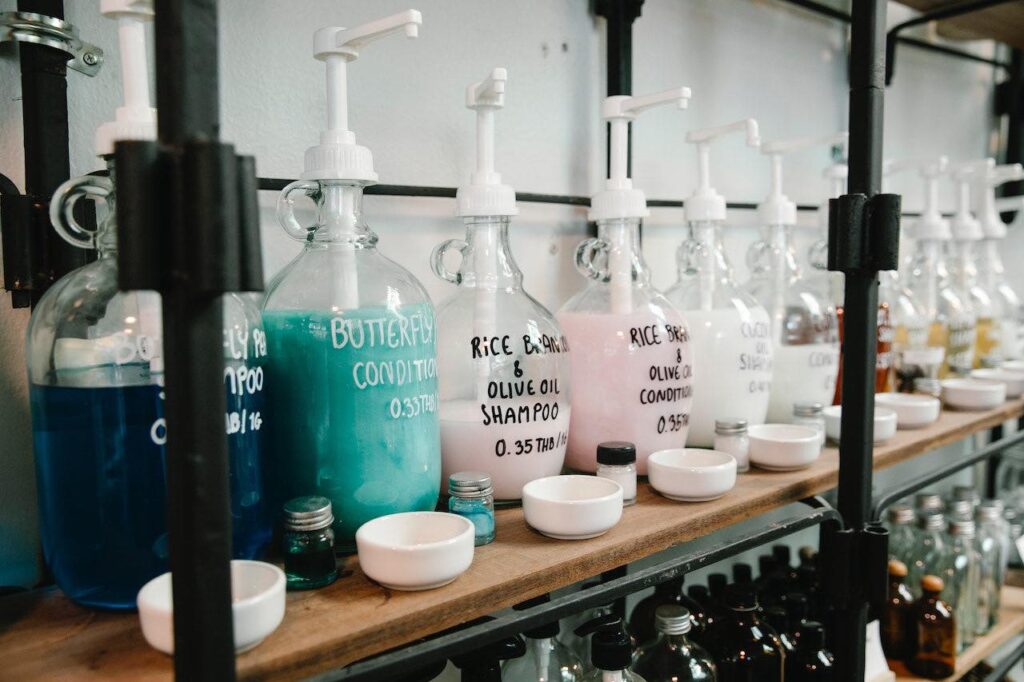 Removing build up from styling products, shampoos, and conditioners, or hard water (depending on where you live) is one main reason for using a clarifying shampoo.
A healthy scalp means healthier hair, and removing these deposits restores your hair's luster and manageability. Nothing does this job better than sulfate.
"Sulfates are very good clarifiers; they clean the hair", says Dr. Yvonne.
If you are having a build up of dirt on your scalp, you need to clean your scalp and a clarifying shampoo is required and that means it may contain a sulfate. It's very hard to get natural ingredients that can effectively clean the hair shaft other than something like a sulfate because that's how it's made. But I think sulfate is demonized too harshly – it's a good clarifying agent, Dr. Yvonne educates. 
Long-term effects of chemicals in hair products that may impact your health.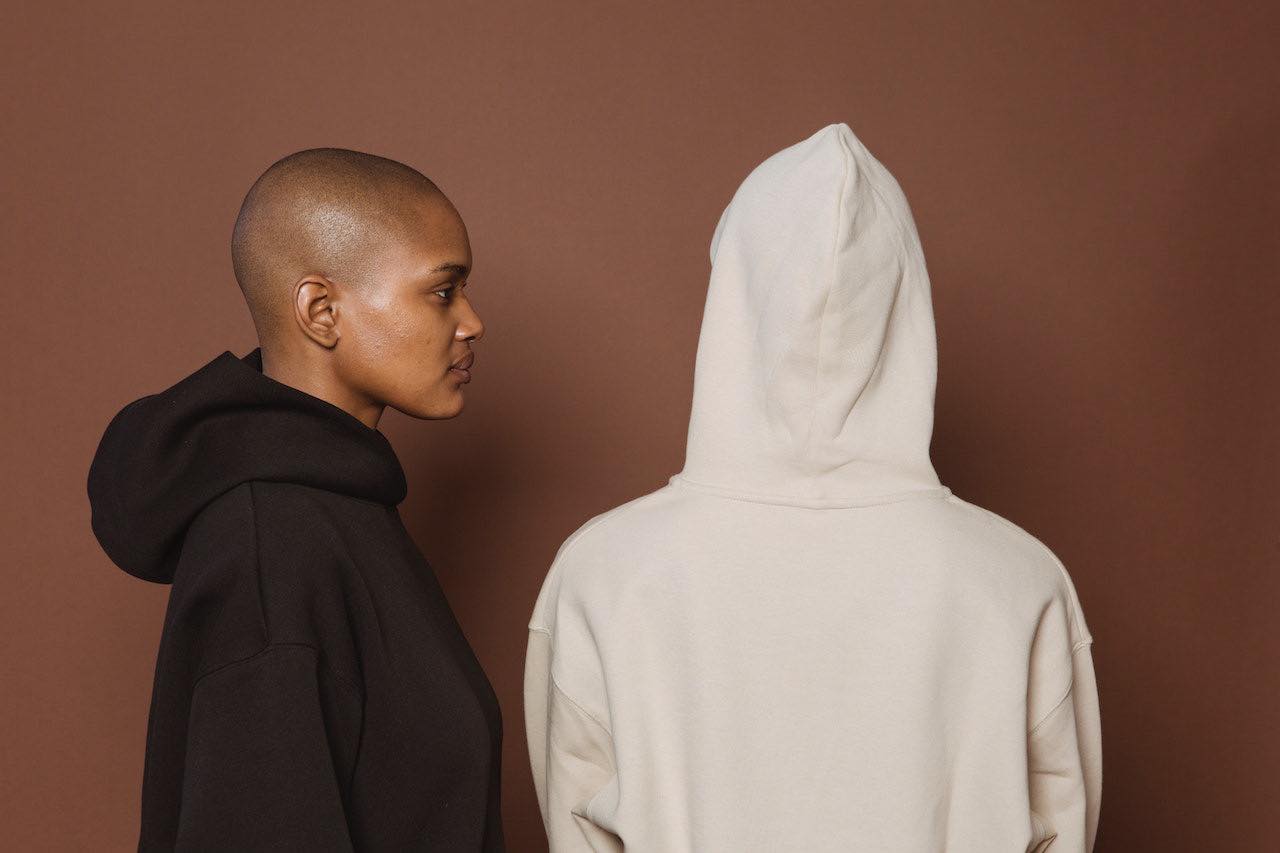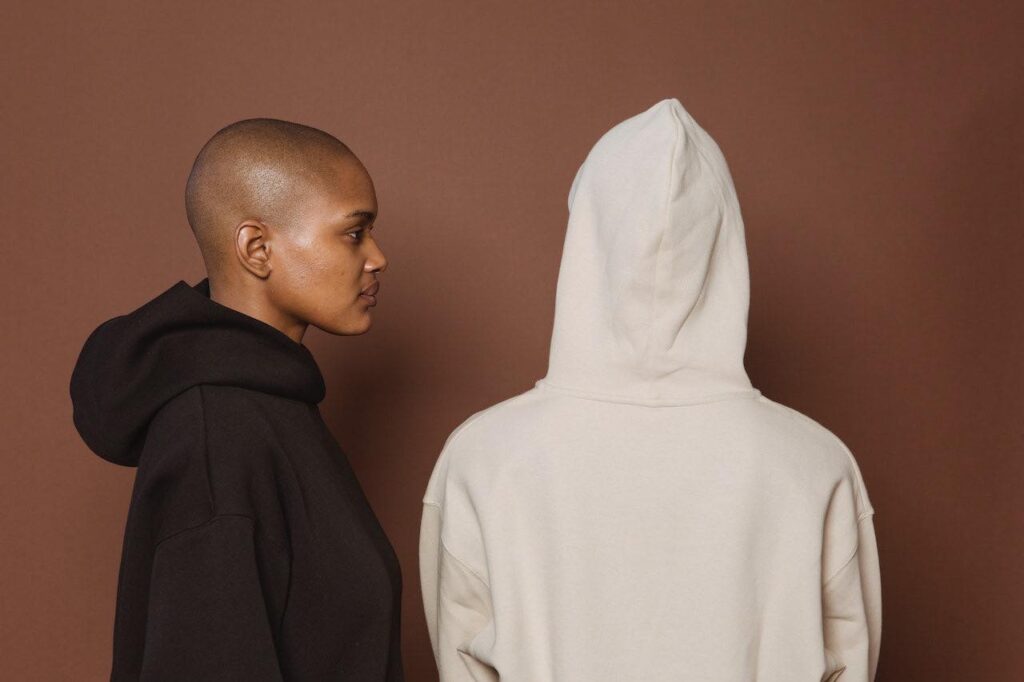 Some of the ingredients that are within hair products, including some natural products, are actual endocrine disruptors, says Dr. Yvonne. Many chemicals in hair products, both natural and synthetic, may mimic or interfere with the body's hormones, known as the endocrine system.
She added "it's important to make sure things like Trichlysan, some Phthalates, are not contained within your hair products because these things can end up being endocrine disruptors and can in the long term cause problems."
Most hair smoothing or straightening products release formaldehyde gas, a known human carcinogen as classified by the International Agency for Research on Cancer, into the air during the hair straightening or smoothing process. Formaldehyde exposure can cause both short- and long-term effects that may impact your health(cited from FDA)
According to a new study from researchers at the US National Institutes of Health (NIH), Women who use chemical hair straighteners and relaxers may have a higher risk of uterine cancer.
The researchers used data from more than 33,000 women taking part in the Sister Study, a large, ongoing study looking for risk factors for breast cancer and other health conditions.
At the time the women enrolled in the study, they were asked about their use of different kinds of hair products over the previous year, including hair dyes, straighteners and relaxers, and permanents or body waves.
After an average of nearly 11 years of follow-up, women who had reported using hair straightening products were almost twice as likely to have developed uterine cancer than those who did not, after adjusting for other factors that might affect risk. Women who had reported frequent use of straighteners (more than 4 times in the previous year) were about 2½ times more likely to develop uterine cancer(cited from Cancer.org).
Not everything natural is better, I'm not saying natural is not good but not everything natural is better. Some things are actually more harmful and unfortunately paraded under the banner as natural, says Dr. Yvonne. 
So, it's important for everyone to be aware of these side effects.  The industries are aware of these things but they are downplaying the risk to maintain market share. 
Scalp Burn, Chronic Inflammation, Cancer, Contact Dermatitis, Androgenic Alopecia: Side Effects of Relaxer.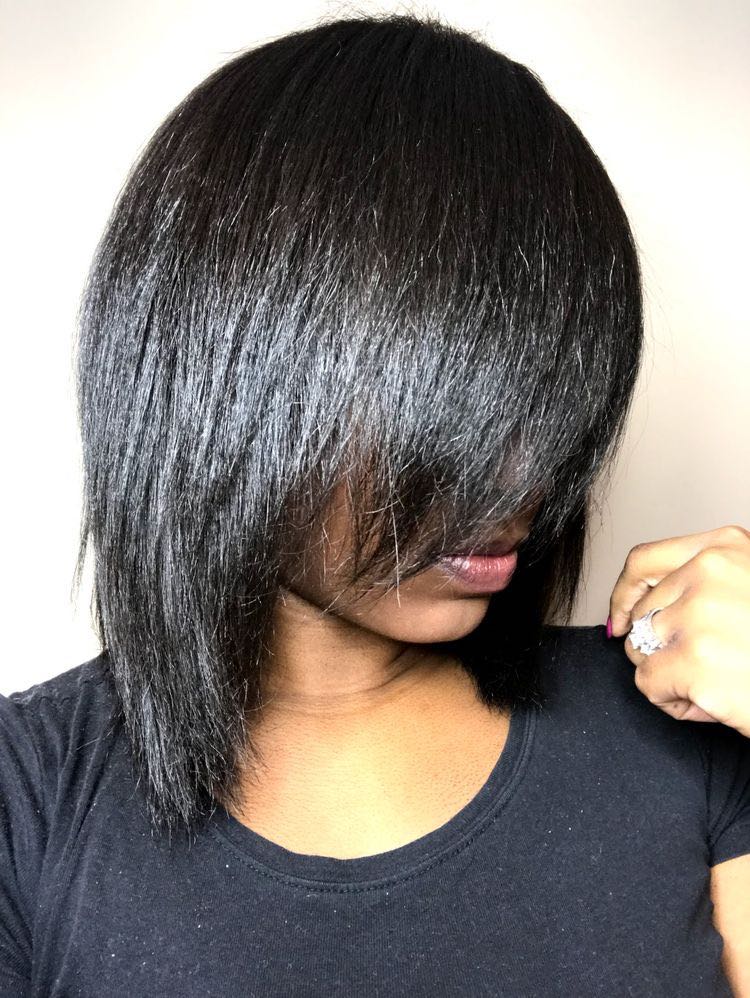 Can Relaxer burn Trigger folliculitis decalvans?
Although not medically proven, wrong application of relaxer can trigger folliculitis decalvans, a rare condition that causes (chronic) inflammation on hair follicles and scalp. The condition causes permanent hair loss with scarring (cicatricial alopecia).
According to Dr. Yvonne Abimbola "it may not only be due to the fact that the relaxer was left on for too long, sometimes it's due to the application. Using things like comb or even scratching the scalp as you are applying the relaxer causes irritation within the scalp. And what tends to manifest is that the scalp will be inflamed(folliculitis decalvans)". 
Another cause of scalp burn during relaxer application is patient's sensitivity to the chemical within the relaxer such ammonium thioglycolate, formaldehyde and other various types of chemicals which can irritate the scalp and lead to chronic inflammation on hair follicles and scalp. 
How PH level of the scalp and hair strand contributes to scalp damage during relaxer application.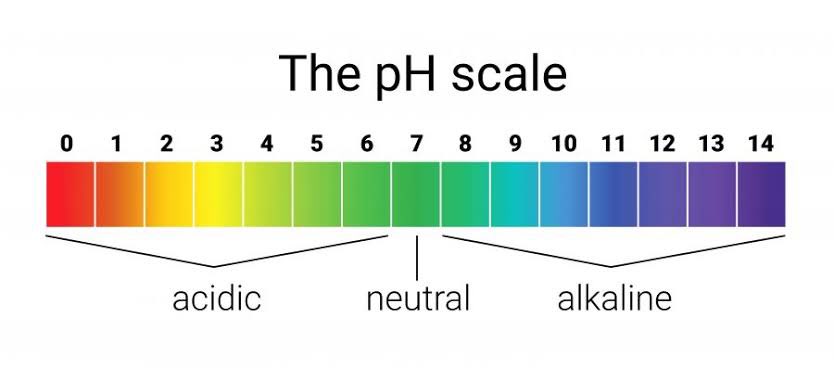 "pH in simple terms is a measure to determine how acidic or alkaline a particular substance is and it is usually measured on a scale of 0 to 14. Any product is said to be acidic if its pH is less than 7, while products with a pH higher than 7 are said to be alkaline. The lower the pH, the more acidic a product is and the higher the pH, the higher is its alkalinity." – Skincraft.
Have you noticed some hair products, particularly shampoos being marketed with the word "pH balanced" slapped on the label? Have you ever wondered what that signifies? Well, apart from diet and hair care regimen, another determining factor for healthy hair is its pH level. 
The natural pH of hair strands and scalp sits comfortably between the scale of 4 and 5.5. Any imbalance in this pH level can cause burns, dandruff, oily scalp, hairfall, and dull hair.
Most relaxers have a PH between 8-14 which is much more alkaline than the scalp. 
If your hair is already too alkaline, in the case of people suffering from dandruff, itchy and dry scalp; any application of chemical hair straightener will further tip the scale, causing cuticle layers of hair to break off and resulting in burns and irritation. 
Another skin/scalp condition you should know about is contact Dermatitis.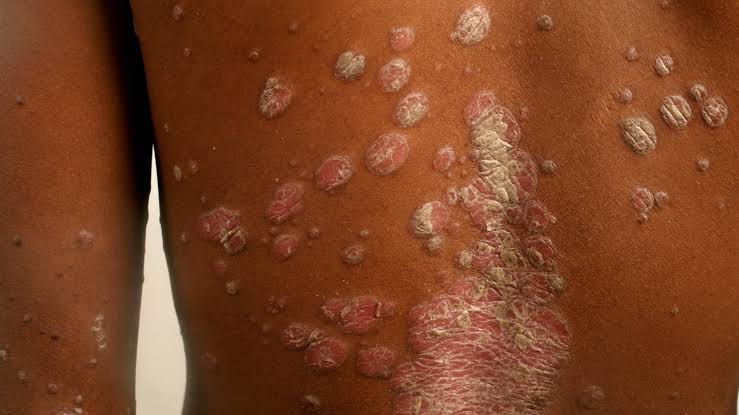 What Is Contact Dermatitis? According healthline, "Contact dermatitis is a condition that makes skin red or inflamed after contact with an allergen or an irritant" 
Dr. Yvonne revealed that patients can have a contact allergy to chemicals within the relaxers. The most common one is sodium thyrogylate and formaldehyde. So a patient can experience chronic inflammation or even just what we call acute at that time. 
Listen to the full interview