Is It Heat Damage? Let's get it.
---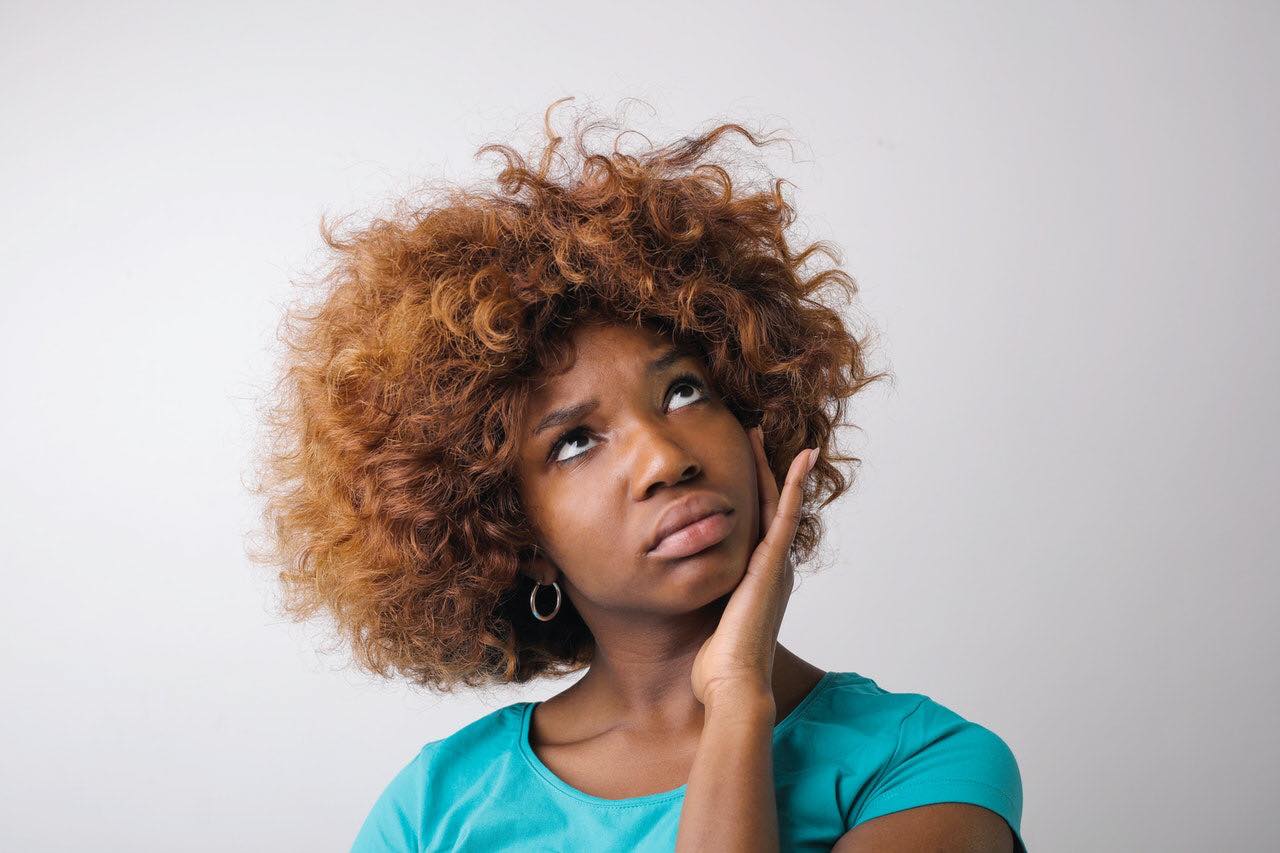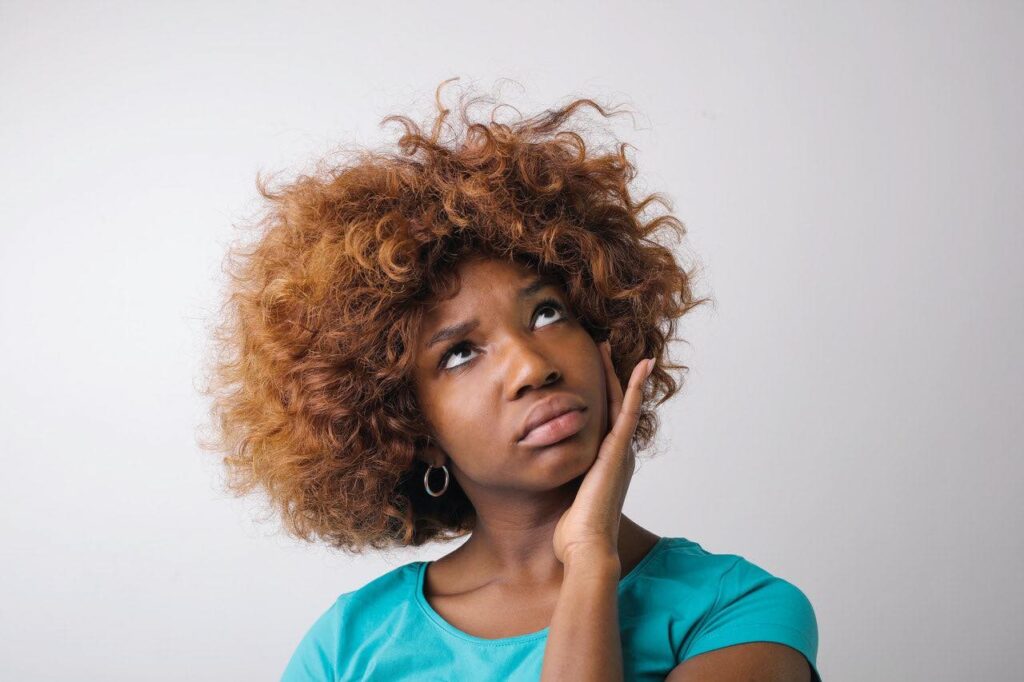 Yes, electromechanical devices like blow dryers, flat irons, and curling irons are one of the most important hair care innovations that I have seen in the past 20 years of my career in the beauty industry. But we all know that there is nothing perfect in this world, and that everything has its good and bad sides.
Healthy hair can withstand heat ranging from 80 to 450 degrees F (232 degrees) when applied occasionally and with caution. Unfortunately, heat that exceeds this temperature, as well as persistent heat application, can have an adverse effect on hair and here is why.
Your hair is composed of three layers; the cuticle, the cortex and the medulla. The cuticle is the outermost layer. Made of flattened cells that overlap like the tiles on a terra-cotta roof, the cuticle protects the inside of the hair shaft from damage and if disrupted or raised, hair loses moisture and begins to look frizzy.  
The cortex is the middle layer of the hair shaft which provides the strength, color and texture of a hair fiber. The cortex also embodies the chemical chains or bonds that help retain moisture and provide strength to the hair.
Natural Wellbeing explains these two bonds in detail. 
According to

Natural Wellbeing,

these two bonds are disulfide bonds and hydrogen bonds.
Disulfide bonds must be broken or formed using chemicals. When this happens, you can permanently alter the structure of your hair. Examples include using relaxers to turn curly hair into straight hair or perms to make straight hair curly.

Hydrogen bonds are much easier to break, being broken and replaced by using water or heat. This temporarily alters the shape of the hair. Examples include how wet hair appears straight until it dries and how you can curl straight hair using a curling wand.
The medulla, which is the innermost layer of the hair structure, is composed of sparse cells and air bubbles. Light-colored hair does not have this layer of hair i.e medulla is not present in naturally blonde and fine hair. It's also worthy to note that the function of medulla does not affect the hair care services conducted by salon professionals.
How Does Heat Damage Hair?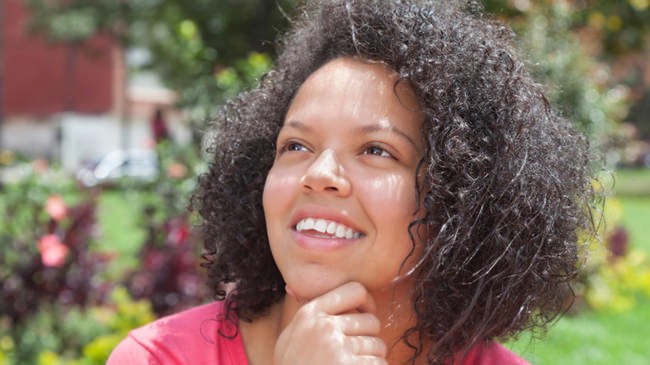 Creator: Daniel Ernst | Credit: Getty Images
Heat styling can have a drying effect on your hair; it strips your hair of its natural moisture, causing split ends which are extremely prone to frizz. 
Your hair is made up of different bonds, including 4% fats, oils, and pigments, 17% water, and 79% keratin proteins. As earlier mentioned, "the cortex is the middle layer of the hair shaft which provides the strength, color and texture of a hair fiber". What I left to say is that the cortex also contains water molecules that are bound to the keratin proteins.
Now this is what happens when you heat style your hair; the natural oils are stripped from your hair, and that "water molecules" evaporates, disrupting the hair's protein structure. 
Using Chemistry terminology, heating something increases its kinetic energy. When your hair is exposed to high heat or above the recommended temperature, the heat increases the kinetic energy of the water molecules thereby causing the moisture in the hair to move faster and quickly evaporate. 
This process changes the shape of your hair's keratin strands, which eventually leads to limpish hair that has lost its elasticity and become more prone to damage. 
So, every time you heat style your hair, a certain amount of  moisture is being lost. If you're constantly struggling with limpish hair and undefined curls, your hair could be suffering from heat damage.  
On the contrary…
Don't blame heat for everything. You may be applying heat to a hair that's already damaged thereby frying it instead of strengthening it.
We all want that consistent curl pattern but things can get in the way. Damaged hair won't curl! In this episode of the ROOTED podcast, Morale Ocain explained the difference between heat damaged hair and hair that's already damaged.
She also suggests ways to repair your natural curl pattern after damaging your hair.
There's no lie in saying that too much heat and straightening hair too frequently will damage your curls! but this doesn't rule out the benefits of heat to your hair. Morale Ocain also went further to highlight the advantage of heat styling. 
Last but not least, she talked about hair texture, what damaged hair looks like and how to know your hair love language.
Can Heat Damaged Hair Be Repaired?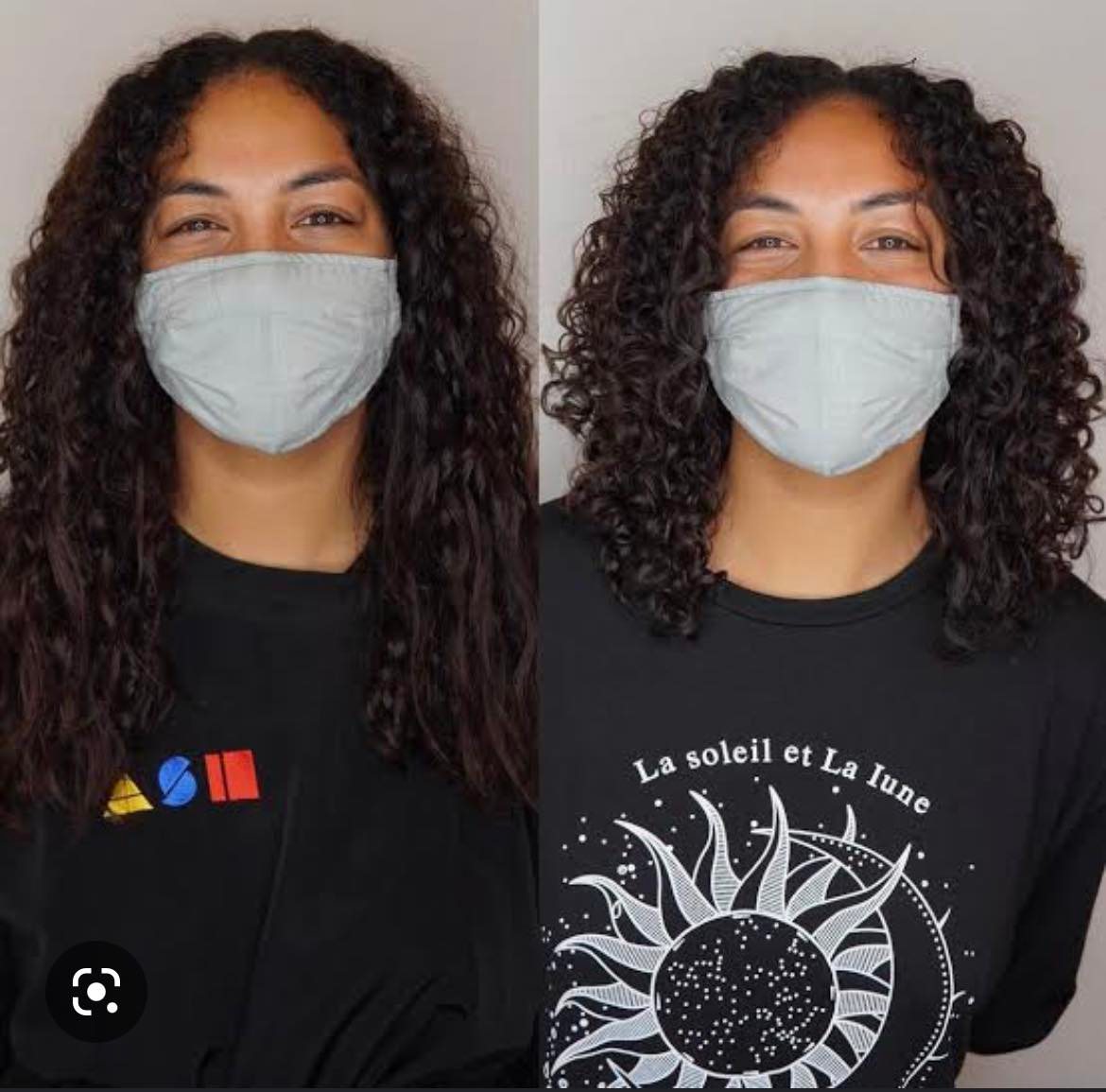 Once your hair structure has been disrupted by heat, the change is always irreversible.
However, there are few options to consider if you don't want to cut off totally. You can nurture your hair by strengthening with Leave-in protein treatments. 
According to healthline, "leave-in conditioner with yogurt, honey, and olive oil can help restore the natural bonds in your hair so that damage is less obvious. Conditioning sprays rich in keratin can also soothe broken bonds in the hair follicles."
You can take this step to strengthen your hair while your new growth comes in to replace the damaged strands. Also consider getting your ends clipped about every 4-6 weeks.   
Last but not least, as quoted in Dyson, "Keep the use of your hot tools to a minimum and aim for a temperature between 200°F to 300°F when you blow dry, straighten, or curl your hair. Use a heat protectant and try to let your hair air dry whenever possible."