PROTEIN TREATMENT "A TIME MACHINE FOR DAMAGED HAIR".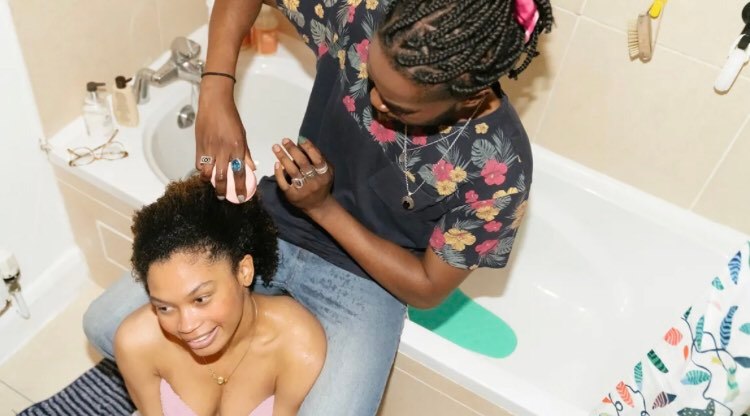 Mattia/Stocksy United
There seems to be confusion and sometimes a breakdown in communication between stylists and clients since the term "protein treatment" has become somewhat of a catch-all description for keratin hair straightening processes. In this article we'll help you break through that confusion. 
Almost 95% of human hair is composed of tough, fibrous proteins called keratin that help keep it strong and luscious. When these proteins are broken down or depleted due to over-styling your hair, pollution, coloring and constantly applying heat or chemicals to it, It can lead to hair shedding, hair weakness, loss of elasticity, sticky and gummy feels. It's thus the business of "protein treatment" to revitalize the damaged hair and nurture the hair with vitamins, proteins, and nutrients that helps to reconstruct and strengthen the hair strand.
WHAT ARE THE BENEFITS OF A PROTEIN TREATMENT.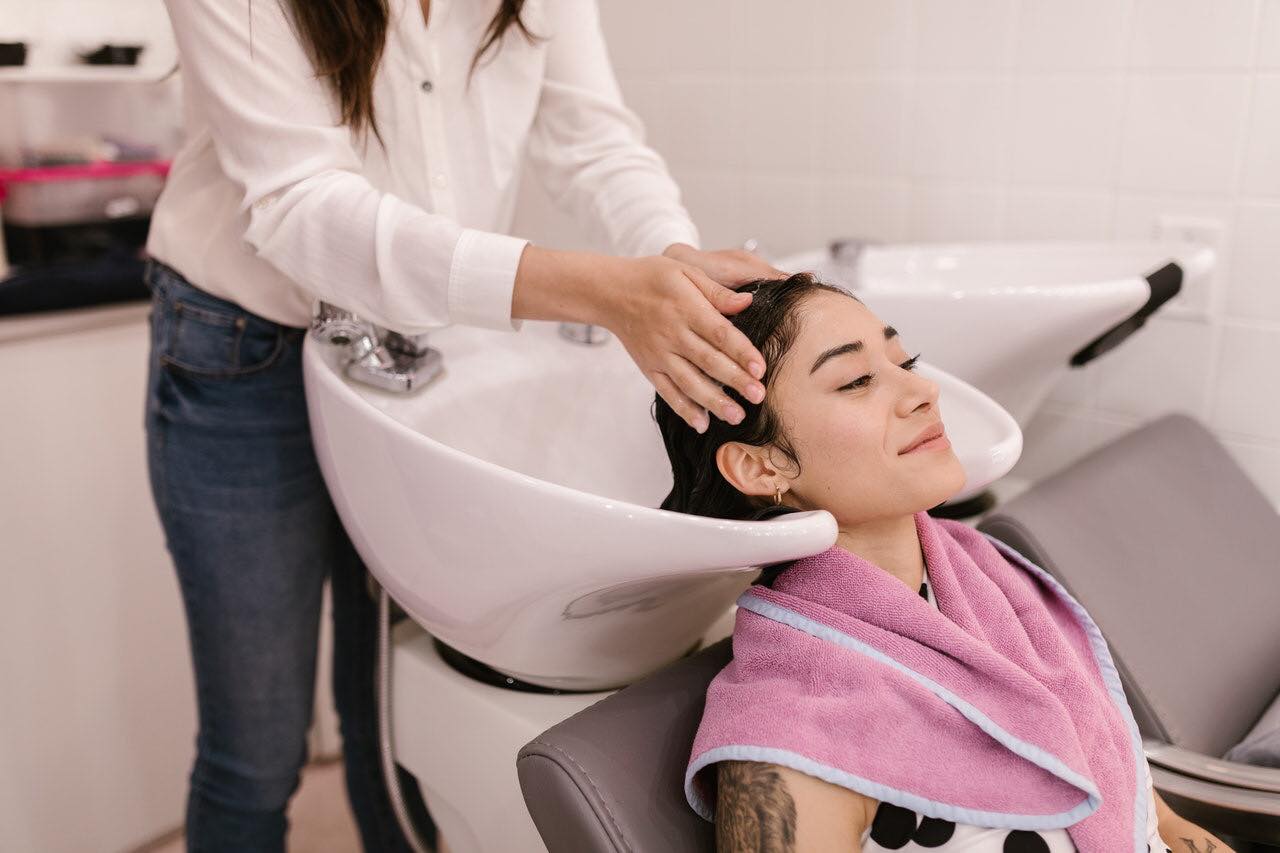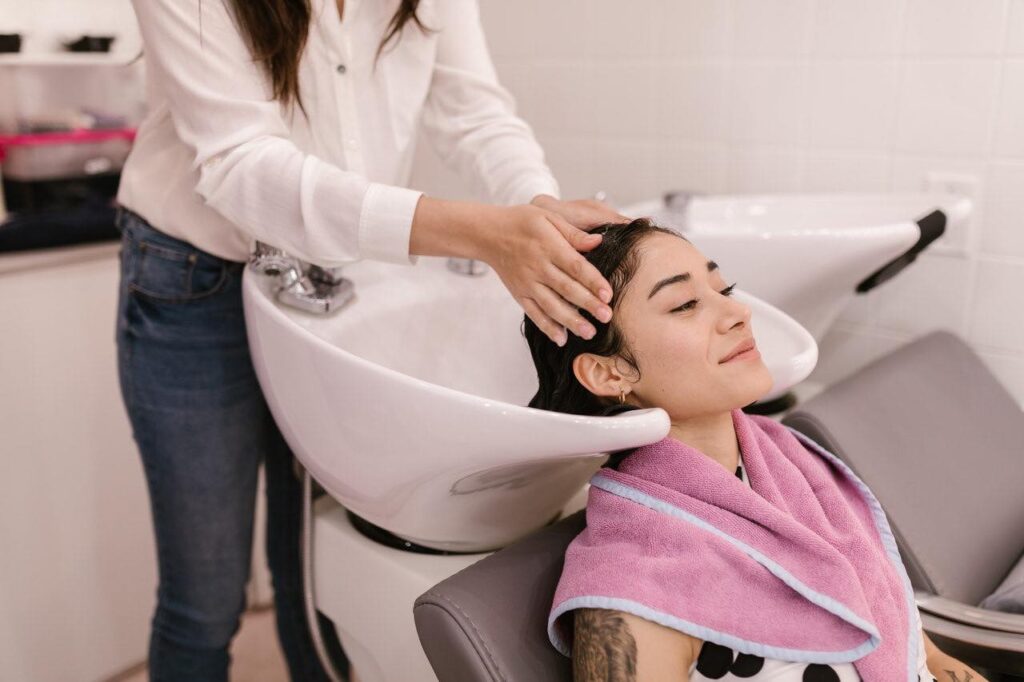 According to Miche Beauty, "protein treatments are a great way to maintain the strength and health of natural hair. If you're experiencing breakage, weak strands, have heat-damaged or chemically-treated hair, protein treatments will be very beneficial to you." 
Despite the fact that the hair is majorly composed of protein(keratin), these proteins can eluted or depleted as a result of a variety of hair treating cosmetics or other natural factors like pollution or constantly exposing the hair to intense heat from the sunlight. When you examine or observe these protein depleted hair cuticles under a microscope, you will notice it's more porous(holes and gaps) than usual and that's the reason the hair is dry and frizzy because it's too porous to hold moisture. Protein treatment helps to fill up or patch up these holes or gaps and place a barrier around the hair shaft to lessen future damage. 
Painting a clearer picture, "Our hair is naturally made up of keratin, a type of protein," says Nancy Twine, Founder & CEO of Briogeo. This protein is what forms hair and creates its structure. Think of it as a building block. "When hair is damaged, keratin leeches out, leaving hair prone to breakage," says Dr. Erin Falco, Lead Scientist at Virtue Labs. That's why hair that has been repeatedly exposed to chemicals or hot tools can start breaking or look dull. Introducing a protein replacement can fill the gaps. "Treating your hair to a naturally powerful protein treatment, like rice water, helps to replenish the hair with the vital proteins it lost while reversing this damage and strengthening your hair," says Twine.(Interview with ELLE)
5 INDICATORS THAT YOUR HAIR NEEDS PROTEIN TREATMENT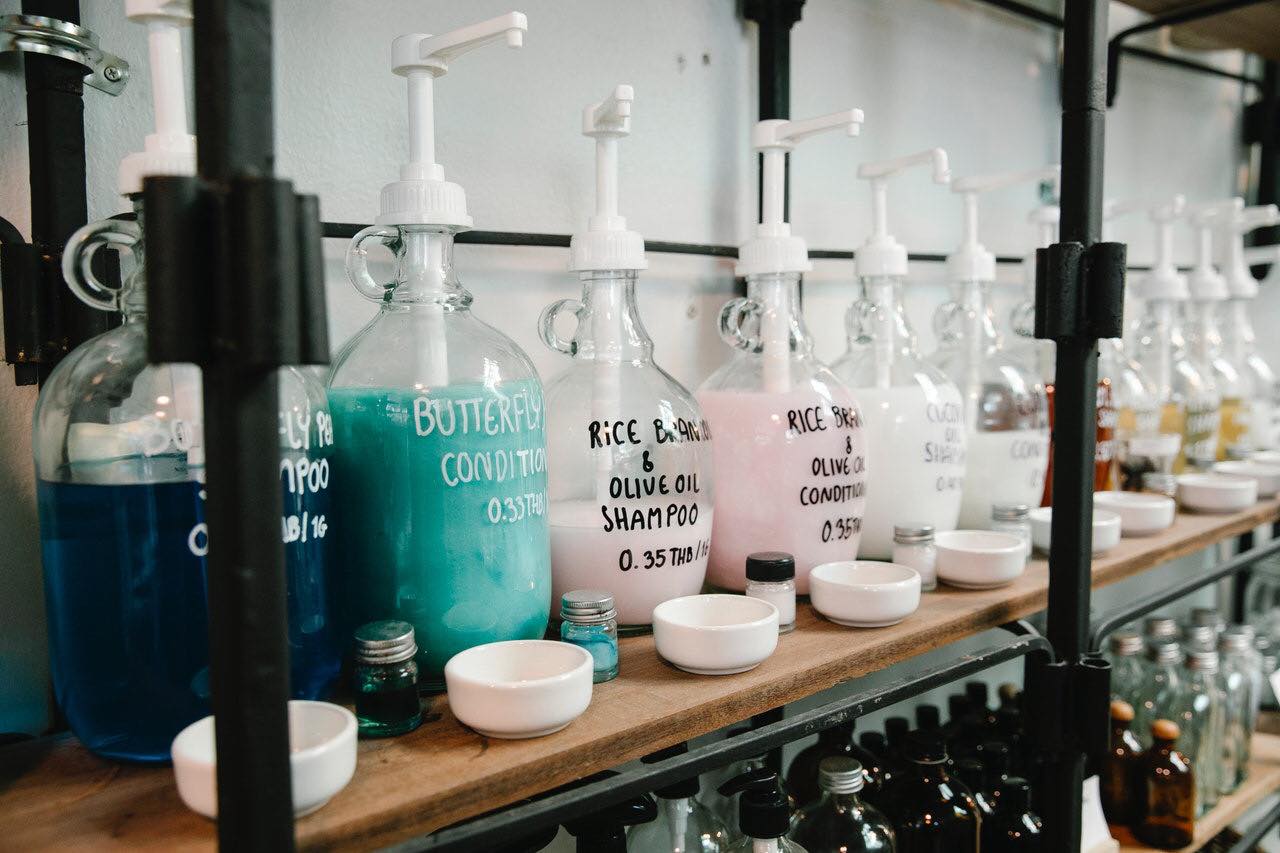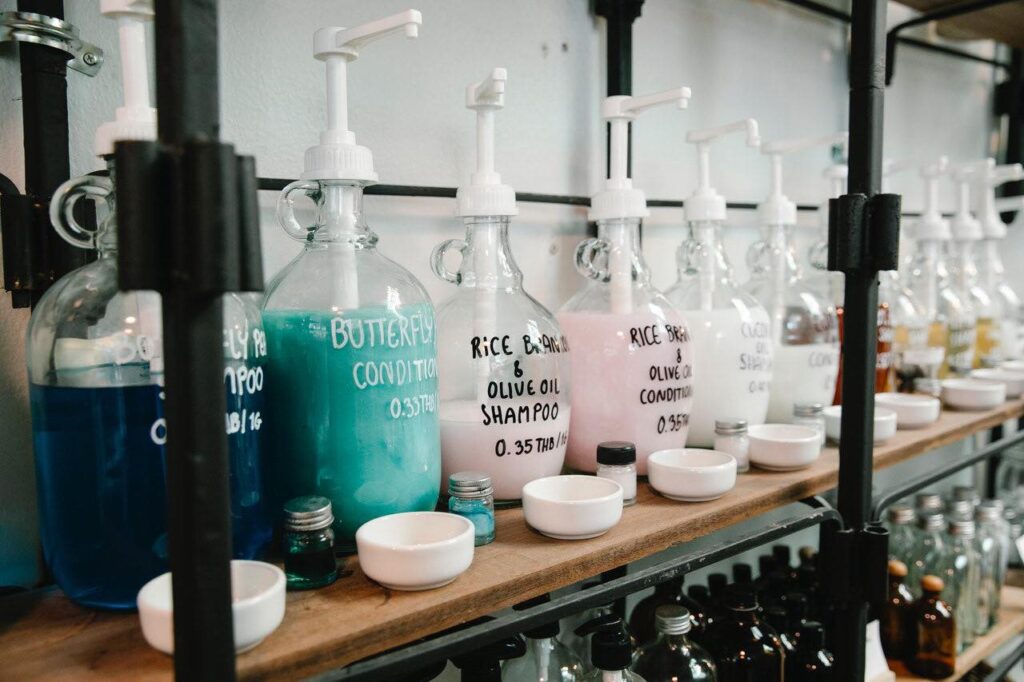 You must have known by now that your hair needs protein in order to stay healthy. If you're experiencing hair shedding, breakage, loss of elasticity or your hair simply feels limp or weak, it may be an indicator that your hair needs a protein treatment. To be clearer, read 5 indicators that your hair needs protein treatment.  
Protein treatments revitalize the hair with a variety of nutrients and proteins to help reconstruct and strengthen hair strands. Though protein treatment is not a cure-all treatment for hair damage, it's an amazing way to maintain your overall hair health and keep it in the best possible shape.

CAN YOU OVER-USE PROTEIN TREATMENTS?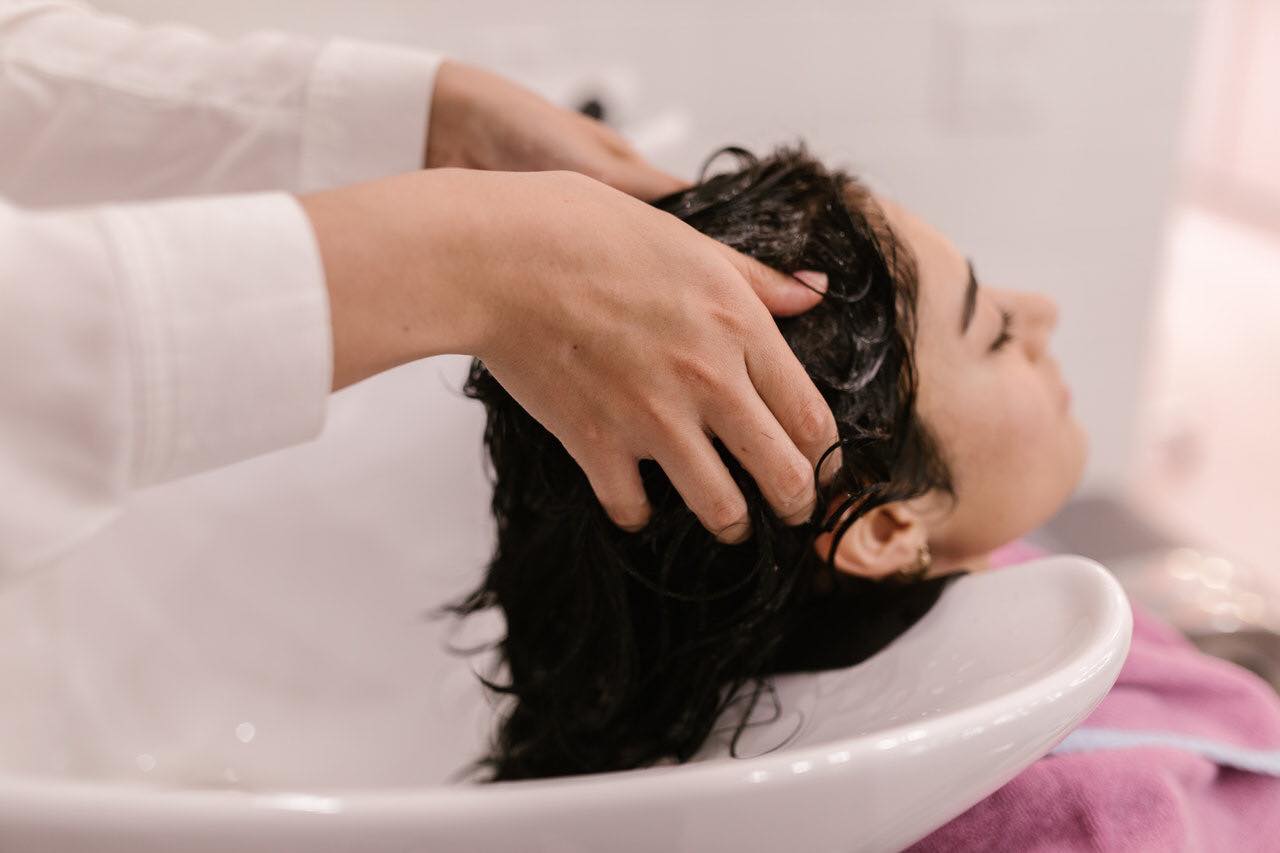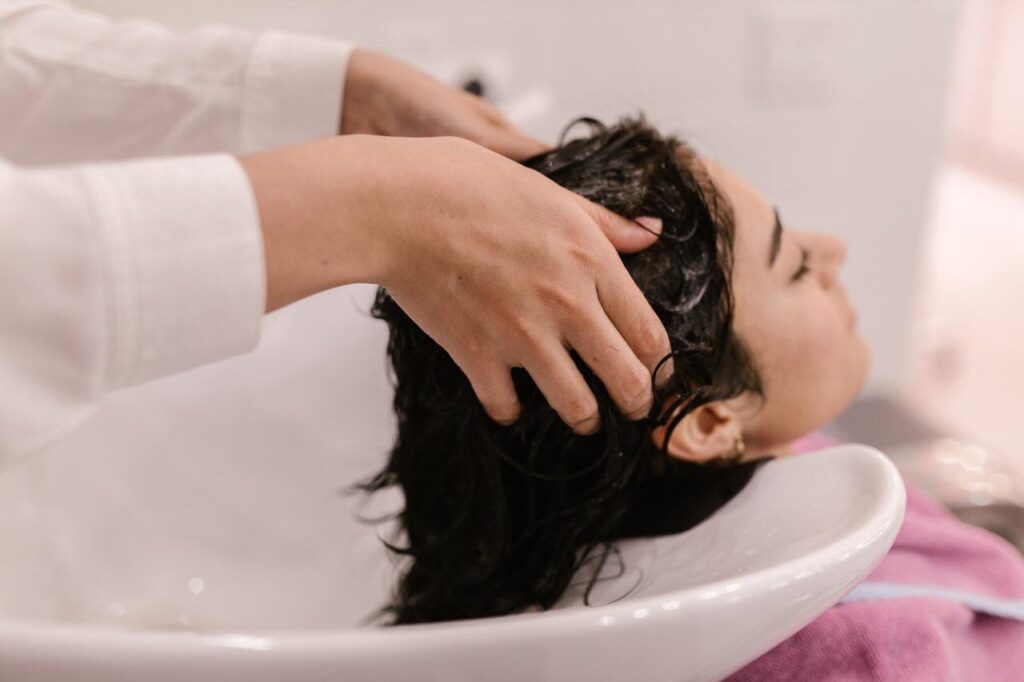 Despite the essentiality of protein treatment in maintaining natural hair, if you go overboard with it(protein overload), it no longer serves its purpose. When there's too much protein in the hair, it weakens the hair shaft causing it to appear dry, dull, brittle(prone to breakage), resulting in split ends and hair that's harder to style.
The biggest culprit behind protein overload is indulging in protein treatments consistently, without balancing it out with proper amounts of hydration and moisture.
According to Carol's Daughter, "the easiest way to prevent protein buildup is to avoid it by using the products as directed and spacing them out in your routine. As a general rule, deep protein treatments are safe to use about once a month but can be used more frequently depending on the condition of your hair or with the direction of your hairstylist. If you're unsure, try using protein treatments and products every four to six weeks and pay attention to how your hair reacts."
Protein treatment is considered as a time machine for damaged hair because it restores and reconstruct damaged hair to almost its original state. 
Follow us on Instagram